The Narcissist Apocalypse Podcast is the largest audio database of domestic violence survivor quotes and stories in the world. The quotes or excerpts that we share through this website and our Instagram are the ones we think will resonate most with our community of domestic violence survivors.
Our quotes are about abuse tactics, they are about feelings, but most importantly, they are about validation. Our goal is to help domestic violence survivors feel less shame and to feel less alone by hearing the experiences of other survivors. Hopefully, these quotes can help create momentum for you leave your abusive relationship or to help you heal in the aftermath.
Here's our collection of the best domestic violence survivor quotes:
My abuser was trying to get me worked up so that I would look crazy in front of everyone. – Narcissist Apocalypse Podcast
2. Just the sound of their car backing into the driveway gave us an idea of as to what kind of mood they were in. – Narcissist Apocalypse Podcast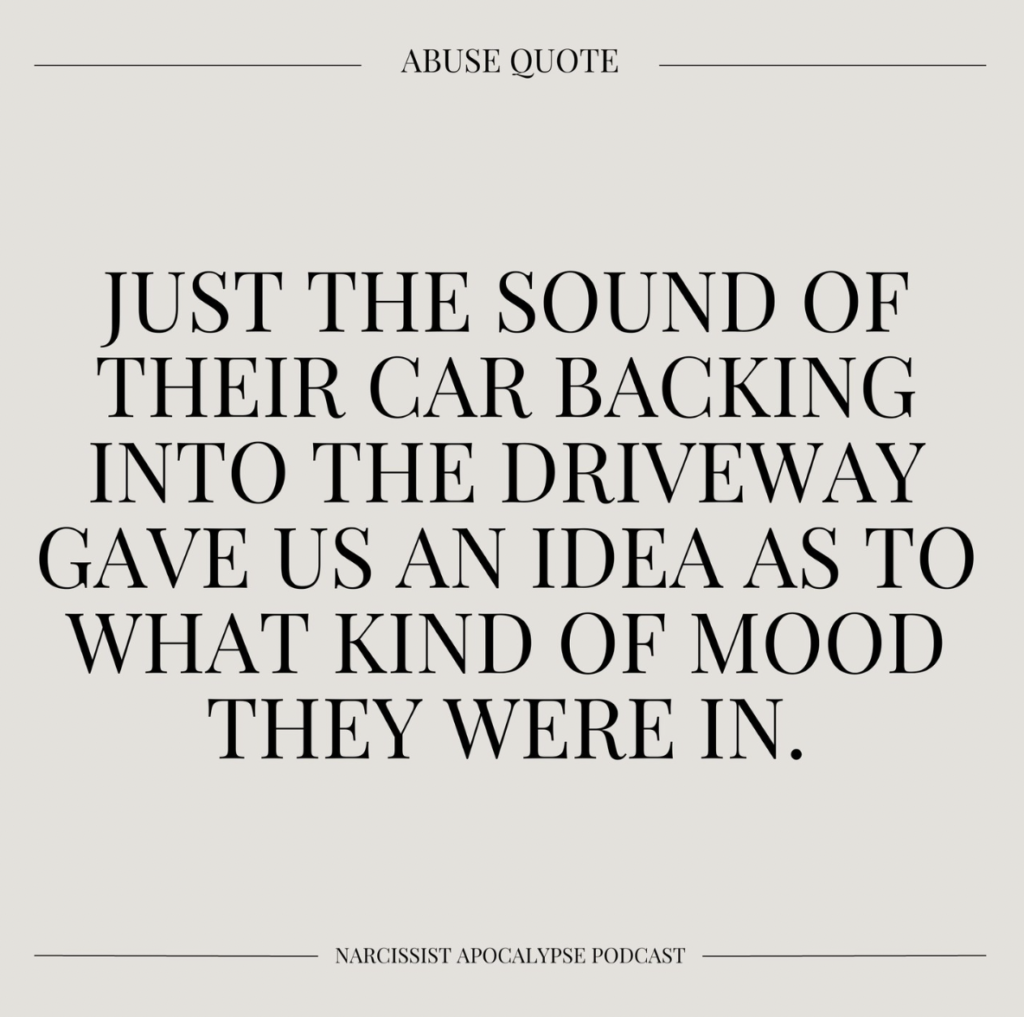 3. My ex controlled how I looked, what I wore, what I ate, when I left the house, what I said, and eventually what I thought. – – Narcissist Apocalypse Podcast
4. My relationship was a nightmare. I lost so much. But my house doesn't have chaos anymore and I'm thankful for that. – Narcissist Apocalypse Podcast
5. Everyone though my partner was the sweetest. They thought I was lucky to have him. He had them all fooled. – Narcissist Apocalypse Podcast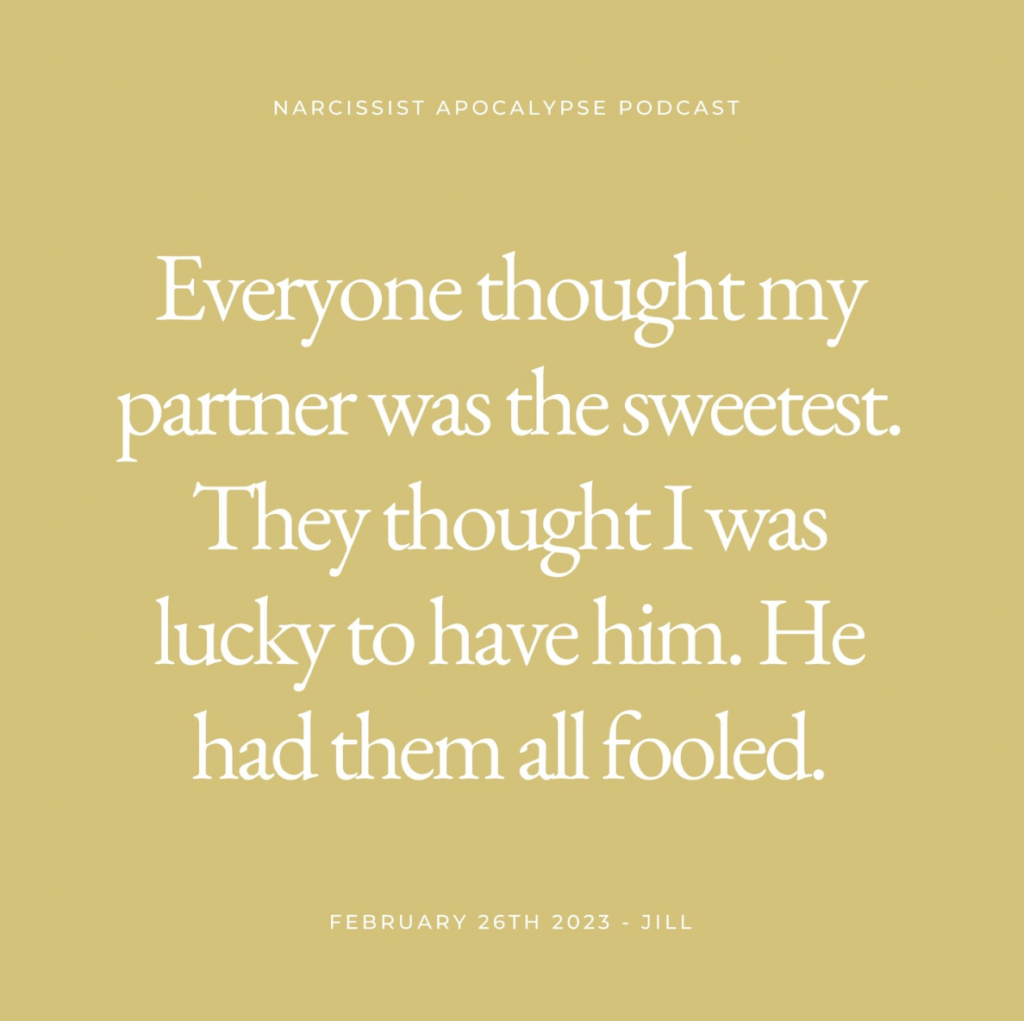 We will be adding more of our best domestic violence survivor quotes as we get them. If any of these quotes hit home, give our podcast a listen if you need extra validation. Also, please visit our friends at NCADV for more information on domestic violence.